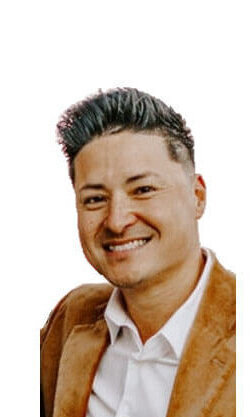 Luis Cruz
Listing & Sales Professional
I cannot say enough good things about Luis. He has has performed well above my expectations. Your office is efficient and prompt. I will recommend your business to anyone.
Alan B.
I have had the privilege to live in Northern Nevada since 2006. I've been a homeowner since the age of 24 so understand how it feels to be a buyer and seller. I have a wonderful wife and 3 incredible children. I have 2 dogs, a Yorkie & Shih Tzu. When I'm not helping a client, I enjoy playing sports and customizing import cars!
With me, every client receives a concierge experience! The experience must be fun and honest. You trusting me and me trusting you is the core of how we will achieve our goals! I hope, in the end, we become lifelong friends.
Languages I Speak
Areas I Serve
Carson City
Dayton
Gardnerville
Minden
Mound House
North Valleys
Reno
Silver Springs
South Reno
South Tahoe
Sparks
Sun Valley
Luis's Sold Listings
17830 Blackbird Dr
$16K • 2 Beds • 1 Bath
2301 Oddie Blvd #92
$44K • 1 Bed • 1 Bath
6550 Pyramid Way #26
$150K • 3 Beds • 2 Baths
128 Aurora Ave
$96K • 3 Beds • 2 Baths
4465 Boca Way #20
$79K • 2 Beds • 2 Baths
2301 Oddie Blvd #54
$25K • 2 Beds • 1 Bath
5728 Mayo Ct
$70K • 2 Beds • 2 Baths