Mobile Home Living: Embrace The Beauty of Living In A Mobile Home
Mobile home living has an interesting history behind it. You must have heard of the Gypsies, the Roman people who lived in traveling caravans consisting of horse-drawn carriages to offer entertainment across Europe.
Well, according to history, their way of life in those traveling caravans was the inspiration for the travel trailers that were famous in 1930s to 1950s. These in turn paved a way for the modern mobile homes.
In recent years, mobile homes have evolved to become more of a home rather than a trailer van. It's still mobile in the sense that it's attached to a chassis and can be dragged from one location to another.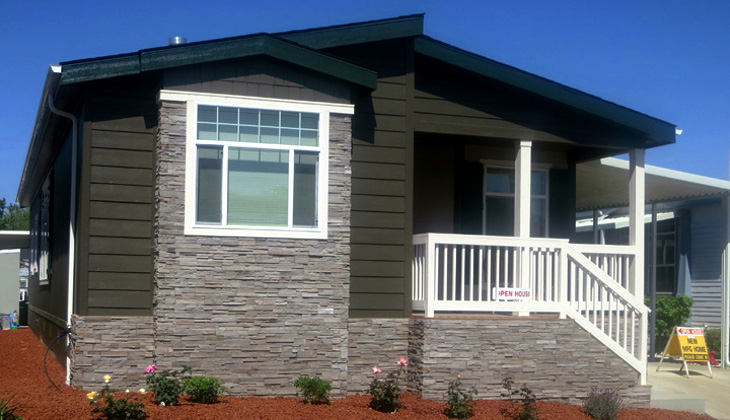 But today's mobile home is bigger and can serve as a permanent home rather than temporary shelter during holidays. Also, modern mobile homes have stronger fittings including wheels, trailer frames, axles, hitches, and more.
WHAT IS IT LIKE LIVING IN MOBILE HOME?
When it comes to living in a manufactured home, the first obstacle you should overcome is the perceived stigma of staying in what is considered to be a 'mobile' house situated in a 'trailer park'. Some people still perceive mobile homes as substandard houses that are planted in less developed and desired areas. Today, nothing is further than the truth – modern mobile homes are classy and have won the hearts of many home owners.
Gone are the days of poor-quality manufactured homes that used to be towed behind tractors and grouped into unkempt and unregulated parks especially in the outskirts of towns. In fact, the phrase 'mobile house' has not been in use since 1970s when the United States Department of Housing and Urban Development implemented the HUD code. This code was to entirely revise and regulate manufactured home industry.
The HUD Code prescribes high standards of structural safety, integrity, accountability and energy efficiency in homes that are built in a tightly controlled and cost-effective factory environment. This ensures that modern manufactured homes are constructed using high-quality materials and sophisticated tools.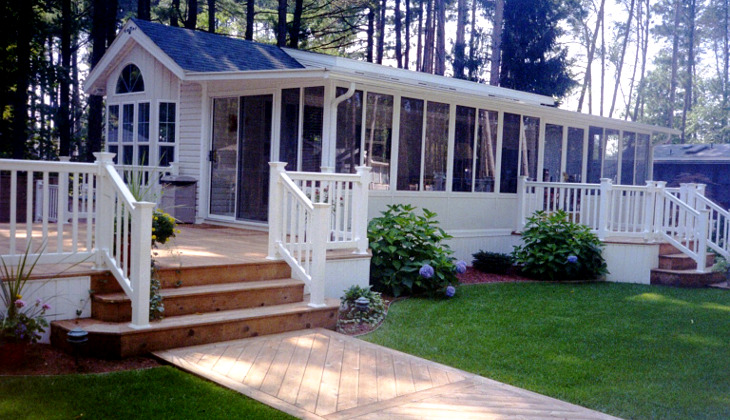 Also, their construction is overseen by a third-party inspector to certify that every manufactured home satisfies the government-set standards.
The enhancement in amenities, overall home quality, and affordability in today's mobile homes usually exceeds almost everything found in the custom, site-constructed homes and other upper-end condo units. If you customize your mobile home during manufacturing, it can still serve you just like the site-built home. But the manufactured home is one step ahead of the site-built home: it's not tied to one location.
Some manufactured homeowners who own land have set their homes on foundations just like the site-built houses. However, the average cost of a mobile house is less than that of custom, site-built homes. These homes are also dedicated in neighborhoods that provide common property including parks, pools, RV parking, and gardens, with additional maintenance and security.
Therefore, living in a mobile home doesn't mean that you can't access such amenities. The only thing that can limit you is your choice regarding where you want to place your home.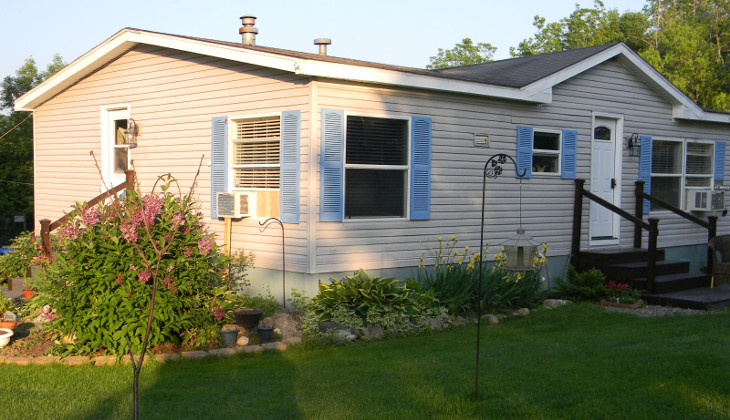 Truly, mobile homes can offer the best of housing options that you are likely to find in all site-built homes, single family homes, townhouses, and condos. Whether you are deciding amongst a condominium, a site-built, or a mobile home, just remember that your budget and lifestyle are hard to adjust.
Therefore, you should first assess the real value in housing that allows you to live within your limits. Mobile homes are designed to exactly do that.
PROS OF LIVING IN A MOBILE HOME
The following are advantages of living in a mobile home.
INEXPENSIVE ALTERNATIVE TO CUSTOM, SITE-BUILT HOMES
Mobiles homes are affordable and their price ranges from $15,000 to more than $100,000 depending on your location. Also, the price depends on your choices in terms of construction materials, the size of your home, features, etc. For instance, if you want a real drywall instead of a wallboard, you will have to spend extra bucks.
GREAT AMENITIES
Contemporary mobile homes have all the features of a traditional home. The homeowner is also allowed to choose what should be included in the house and where it should be located.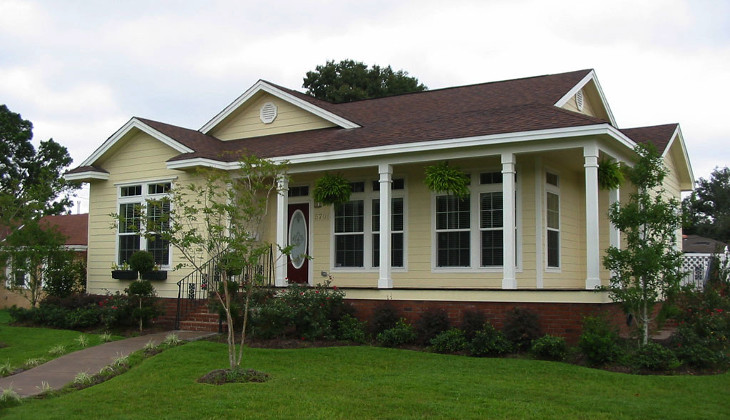 A standard mobile home model has one bathroom, three bedrooms, kitchen, laundry room, and a living room. You can opt to include other amenities such as fireplaces, walk-in closets, and whirlpool tubs in your mobile home.
SMALL DOWN PAYMENTS
Since mobile homes are usually cheaper than traditional homes, the down payments are normally small. In most cases, you will find that the down payment on a manufactured house is 5% to 10% of the sales price with loan terms of 15 years to 30 years.
CONS OF LIVING IN A MOBILE HOME
A mobile home is a cheaper alternative to the increasingly expensive regular home. However, such homes have constraints that you must deal with for you to live comfortably. Among these constraints is the need to move from one place to another which poses a problem especially if you have school-aged kids.
If you have a bigger family, the most basic concern will be space. With limited space in a mobile home, clutter is the bane of a comfortable life in a mobile house. Clutter can make a small space appear much smaller and crowded.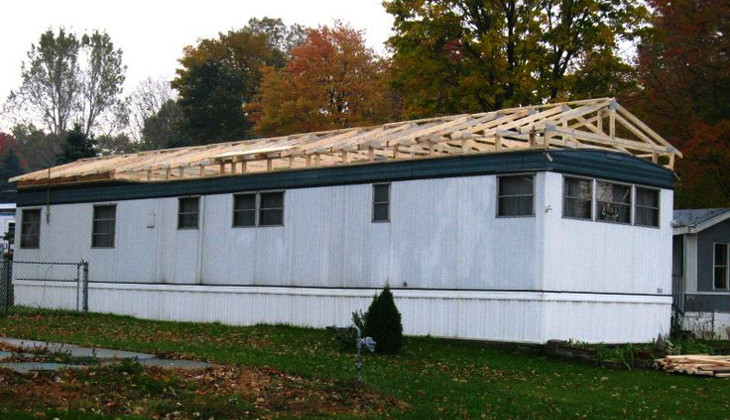 Various mobile home owners complain that mobile homes experience heating difficulties. If you reside in a cold area, such heating difficulties can increase the heating bills. However, such defects can be corrected to enhance the energy efficiency of the home.
WHAT TO EXPECT WHEN LIVING IN A MOBILE HOME
When it comes to mobile and manufactured home living, you can expect to receive many benefits and sometimes challenges. Here are some of the things you should expect if you plan to live in a mobile home.
PRIVACY
When renting an apartment, you have to be comfortable with the fact that you and your neighbors are separated by just mere walls. Your neighbors can hear what you are doing and you can hear what they are doing.
However, with your mobile home, you will have your own space, walls, and yard. Regardless of how small your home might be, knowing that your laughs, unpleasant conversations, and sometimes fights are kept within your walls will give you a sense of independence and privacy.
LIVING IN A MOBILE HOME COMMUNITY
If you own or are planning to buy a mobile home, one of the things you should expect is to stay in a mobile home community. These communities rent lots.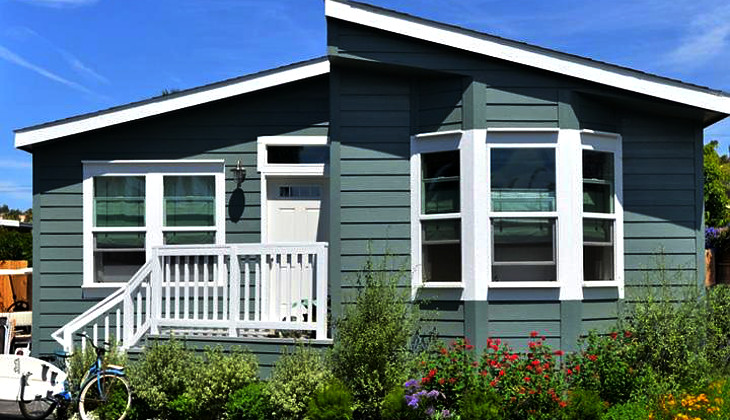 The mobile homes on the lots within a community either belong to the community and are rented to the residents or belong to the resident. If the residents own the mobile homes, they can just rent a lot from the community to place their homes there.
One advantage of living in such communities is that the communities often offer promotions to clients. Promotions for renters can include low security deposits, reduced rent for a particular period and more. If you have purchased a mobile home and intend to place it in a mobile home community, some community management boards can offer to pay part or the entire transportation cost.
Not everyone living in a mobile home has purchased it. If you are not ready to purchase one, you can rent a mobile home. With that, you expect to enjoy the professional on-site home management and maintenance in the community. For instance, if you have a leaking sink, all you need to do is to call the community office, and the issue will be fixed.
Well, one might think that this is the same advantage you will get when renting an apartment. That's right. But keep in mind that renting a mobile home will allow you to enjoy these maintenance services and you will be in your own single-family home. Additionally, you won't be sharing walls and corridors with other people.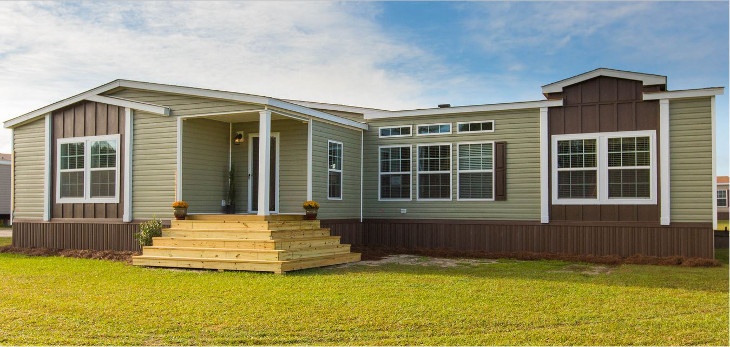 In most mobile home communities, you can expect to get great amenities. These are the extra conveniences for residents. For instance, some communities have swimming pools, playgrounds and clubhouses. Surprisingly, some mobile home communities even offer elaborate amenities including Frisbee golf courses, splash parks, and Wi-Fi centers.
Living in a mobile home community is great and will spice up your life in a mobile home.
MOBILE HOME MAINTENANCE
If you want your mobile home to serve you for a long time, regular maintenance is important. Just like site-built homes, mobile homes require regular maintenance and inspections to keep them in shape.
When you buy a mobile home and you are assured that it was installed properly you should carefully read the home manual provided by the home manufacturer. This will help you to understand your responsibilities as the home owner. Some of your responsibilities may be to offer periodic maintenance such as minor repairs where required.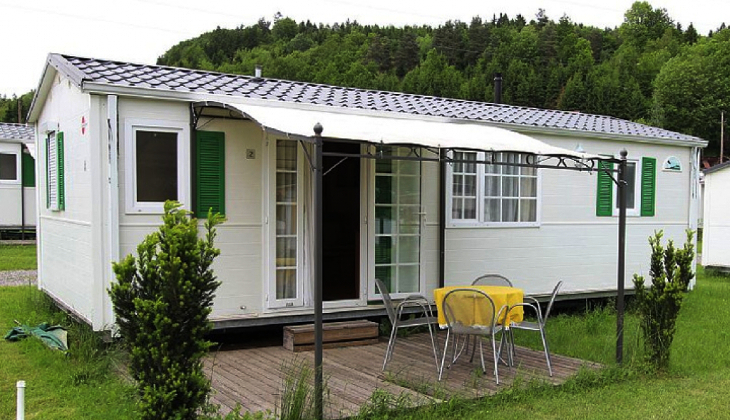 On the other hand, larger repairs or those that you feel surpass your knowledge should be done by experts. Note that repairs that are covered in the warranty should be done by the warranty issuer.
Here are tips to maintain your mobile home and make your life in it more comfortable.
START WITH THE ROOF
If your mobile home has metallic roofing, the chances are that it's made from galvanized steel sheets that are fastened together. This roof should be examined periodically and cleaned. Avoid walking on top of the roof to avoid unnecessary roof damage.
If you must get on the roof, exert your weight on the boards that are at least four feet long and can support your weight effectively. These boards should be placed lengthwise on the roof.
For shingle roofing, be sure to inspect the roof regularly. Check for any missing, torn, broken, or loose shingles. These should be replaced immediately to avoid roof leaks that might cause growth of mold and rotting wood.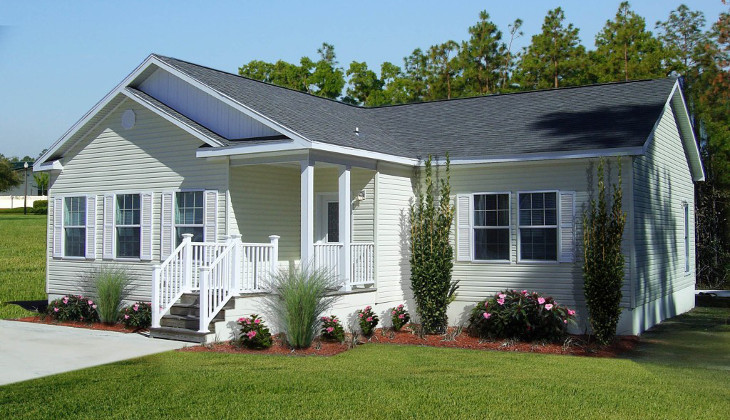 Also, coat the roof seams, joints and edges along the end and side walls of the house with a high-quality roof coating at least once every year.
IF YOUR HOME FRAME IS STEEL, PROTECT IT FROM RUSTING
Most mobile homes have steel frames. Mobile homes are exposed to harsh weather conditions including rain, snow, and more. Consider painting your home's frame to minimize the chances of corrosion or rusting.
If you notice any scratch or damage that can expose the frame to rusting or corrosion, you will need to get the section repaired as soon as you can. These touch-ups can be done with high-quality asphaltic base, zinc chromate, or paint that will offer equivalent protection.
INSPECT AND REPAIR ANY DAMAGES ON YOUR WINDOWS AND EXTERNAL DOORS
The window glass panes, tracks and operating mechanisms should be checked regularly and kept clean and in good working condition. You can lubricate your windows using graphite or silicon type of lubricant.
You should also check for window leaks because sometimes they disguise as roof leaks. If you notice that your windows are leaking, fix the mess by applying sealer or caulking. These can be found in a local store.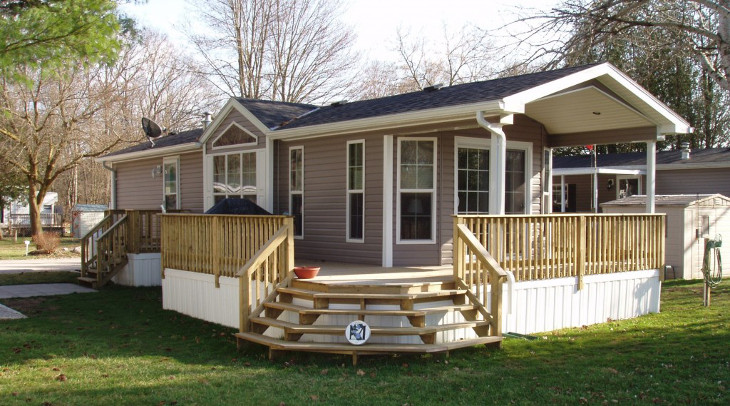 The exterior doors can be cleaned using warm, soapy water. Remember, you should keep your house doors adjusted so that the weather seal can remain tight. If you notice that your door is sticking, the home might not be level. This requires you to get an expert to get your home back to the right position.
To avoid squeaky hinges, spray them with silicon spray regularly. Also, you may need to lubricate your locks with graphite. After all, the last thing any homeowner wants is a jammed lock – it can keep you out of your own house.
KEEP YOU VINYL SIDING HEALTHY
Use water hose to clean your home's siding. If the siding has stubborn stains, consider using a soft-bristled, long-handled brush and household detergent mixed with water to scrub the siding.
ENSURE THAT YOUR GUTTER SYSTEM IS CLEAN AND IN GOOD WORKING CONDITION
The primary reason gutters are installed in homes is to channel water from rooftops away from the foundation. If this isn't done, it could result in damage to the house foundation, cause leakage, and other problems that could make your life in a mobile home unbearable.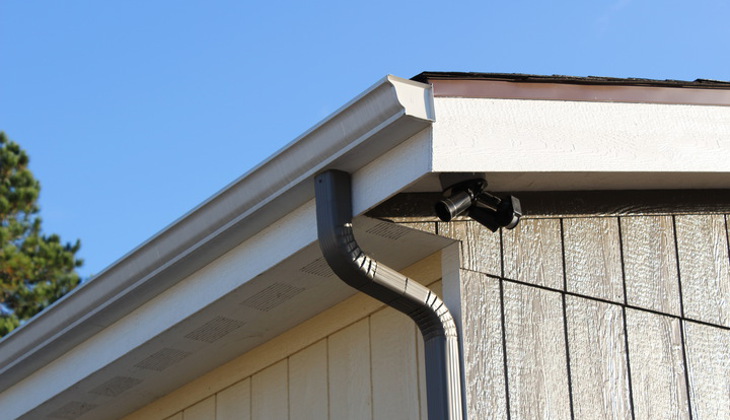 To avoid clogged gutters, clean them frequently. If your home compound has many trees, falling leaves can become a deterrent to proper water flow in the gutter system. This doesn't mean that you should eliminate all the trees or move to an area that has no trees. Instead, you simply need to either clean your gutters frequently or install, gutter guards.
KEEP YOUR INTERIOR WALL COVERINGS CLEAN AND DRY
Vinyl wall coverings can be washed using soft clothes and a mild detergent. You should also gently rub any soiled area using mild cleansers. Strong detergents can interfere with printed vinyl. If the interior walls aren't covered with vinyl material, just ensure that your cleaning products and mechanism won't damage the coverings.
DON'T FORGET ABOUT THE HEATING SYSTEM
To avoid condensation in your home, circulation of heated air is very important. In most cases, homes are equipped with a thermostat-controlled furnace on a central heating system that has adjustable registers in every room. You should ensure that the hearing system is clean and faultless to avoid increased heating bills.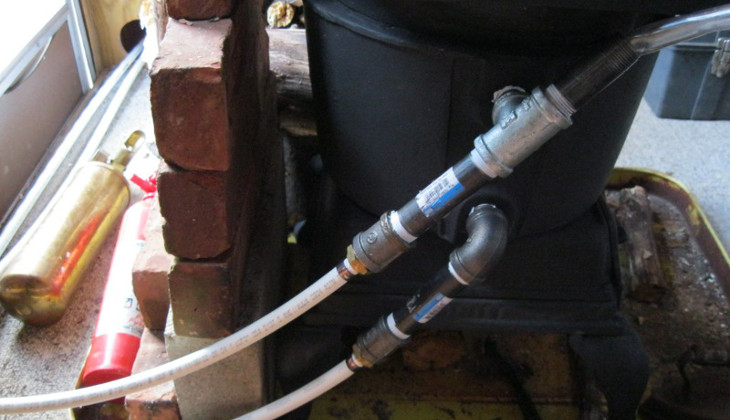 Other mobile home maintenance tips include:
Always keep your homes exhaust fans (if any) clean. Dirt and grease can accumulate on the fan's blades, making them unbalanced and perhaps wear the bearings out. In worst cases, the accumulated dirt can stall the blades rotation and eventually burn up the motor.
If your home has porcelain surfaces, protect such surfaces from extreme heat. Consider using a hot pad or wire rack for hot utensils.
Avoid using abrasive cleansers or ammonia on fiber glass fixtures such as sinks, showers, and tubs. Such cleansers could make the surfaces dull.
ALWAYS ENSURE THAT YOUR MOBILE HOME HAS THE RECOMMENDED LEVEL OF HUMIDITY
Today's mobile homes are homes to take pride in. They are constructed to satisfy or exceed the stringent HUD Code requirements. They are designed to be energy efficient, have perfect heating and cooling systems, and much more. Doors and windows can minimize heat leakage and better insulation can enhance the energy efficacy of the home.
However, the same features can cause moisture accumulation inside the mobile home. You need moisture to be healthy. If your throat, nose, or skin is too dry to breath, then the chances are that your home's moisture level iss too low. Besides, your home needs some moisture to avoid shrinkage but excess moisture can damage your home.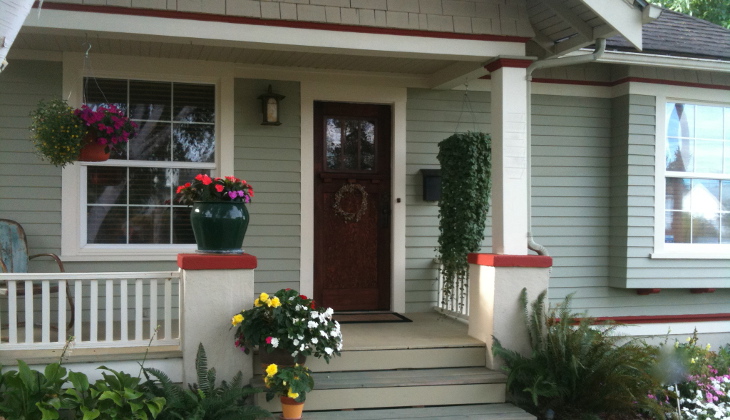 Excess humidity can result in things like a stained ceiling, the staining and warping of wall panels, and mildew buildup that gives your carpet a musty odor. Normal living conditions including cooking, washing, bathing, and breathing can create moisture.
Other sources of humidity in your home include the moisture from the crawl space under your home, poorly vented supplementary sources of heat, or humidifiers used during the heating season.
Here are tips to help you control humidity in your home.
Ensure that your home is well-ventilated especially in the closets, behind electrical appliances, and behind clothes dryers.
Maintain a comfortable level of temperature in your house. Note that high temperatures can result in higher moisture levels.
Remember to open windows for a short time even during cold weather to allow fresh air into the home.
Always run the exhaust fans when bathing or cooking.
When using vaporizers, ensure that your home is well-ventilated.
Keeping your mobile home healthy has many befits including reduced energy bills and increased comfort. You and your family can live happily in a mobile home if only you ensure that the home is well-maintained.
CONCLUSION
Most people perceive mobile homes as less-classy habitats. However, you can make your mobile home the best place to live. Advances in the design and construction of these homes have made them perfectly legitimate housing options that should be given serious consideration by anyone in the real estate market.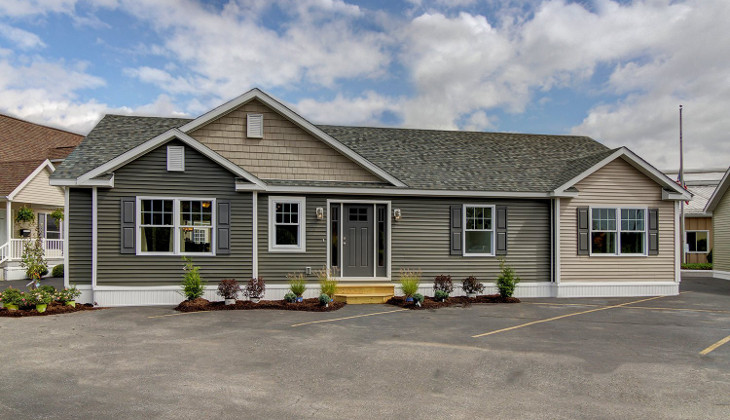 We have outlined some things to look out for and some of the pros and cons to give you an idea as to what it might be like to live in a mobile home. Hopefully this has helped provide some guidance.