10 Mobile Home Renovating Ideas
1. STORAGE
When remodeling your mobile home, consider adding more storage space. Adding storage space will help keep your home organized. You are not likely to run into cookware in the living room with proper storage facilities installed in the entire home. Ensure the bathrooms have cabinets where you can store toiletries and shampoos. Display them in the glass cabinets, neatly to achieve that aesthetic effect.
For the kitchen area, you could install deeper cabinets to allow adequate space for all the items in the kitchen. This will ensure all your storage containers are neatly arranged in the cabinets. It will also create adequate space for all your foodstuff.
2. LIGHTING
This may not be considered as a big factor when remodeling. However, when lighting is properly done, it transforms a dull home into a tastefully finished one. Consider different types of lighting for your home and get creative. You could add lighting to your garden or driveway for a nice touch.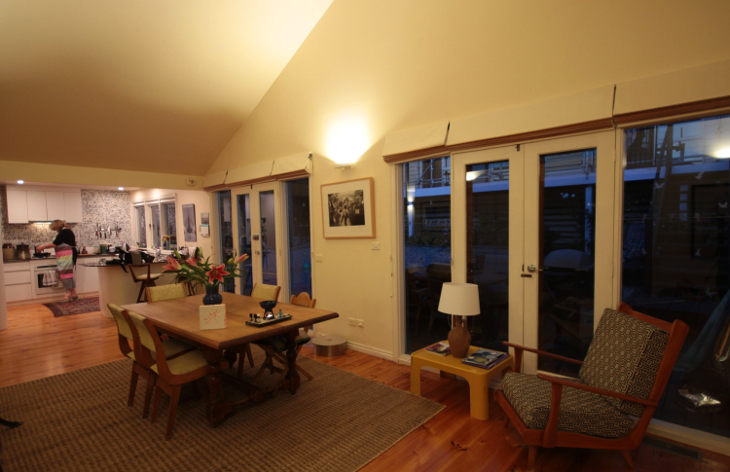 The sight of a well-lit wine cabinet in your living room will add a personal statement and make it a focal point and good lighting in your dressing room will make it easy for you to check your clothing or even help you when using make up.
3. FLOORS
The floor of your mobile home adds a touch of class. Nothing makes a house boring like a plain looking floor. Whether the house is built with the latest materials or has modern exterior finishes, a plain floor will devalue your home and make it look archaic. To ensure you achieve a classy look for your home, go for cozy and trendy floor designs.
You can opt for beautiful tiles or wooden and ceramic floors. A wooden floor, for instance, will not only add value to your home but will also create a warm appeal. If you decide to go for tiles, be sure to select colors that will add harmony to your home. Talk to your contractor to give you the actual number of tiles required. Buying them all at once allows you to choose the desired designs and colors.
4. SPACE
Give your home some breathing space by adding more rooms or decluttering the entire house.
You may have accumulated unnecessary items in your home over the years. To achieve a better looking home, take out all the unused items and donate or dispose.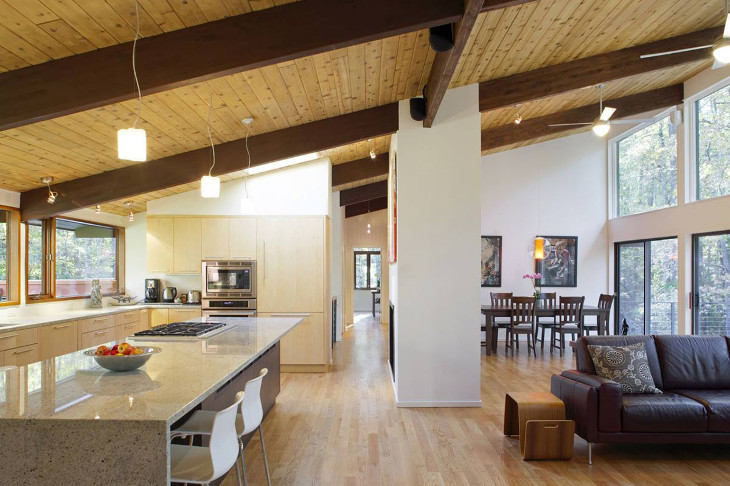 Go through your wardrobe and check clothing that has not been used for over one year. There are people who may do with them. Bless the needy with these clothes. If you have too much furniture in your living room, reduce the furniture.
This will create more space and add value to the living room. You can also increase the space of your dining area by bringing down some walls. This creates an open plan set up and gives you more space to move around.
5. ADD AN ATTIC
If your family has grown in size and you are struggling with sleeping areas, an additional floor will be ideal. Mobile home designs allow you to make these adjustments easily and within realistic budgets. The extra floor will also increase the resale value of your home in case you decide to move on from it.
6. LANDSCAPING
A well-maintained exterior passes a message of how the interior looks like. This is what greets the visitors or occupants of your home. To ensure you have an amazing looking exterior, landscaping will be important. Use shades of white to paint the drive way and the pavements. Well-manicured lawns will add a classy finish to your compound.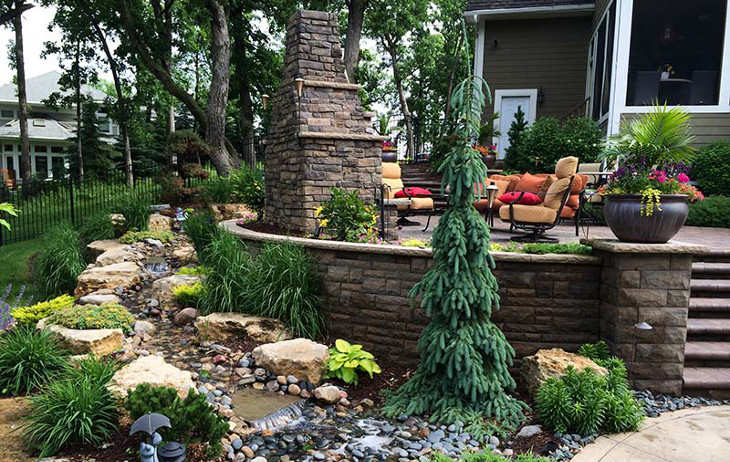 Ensure everything is well maintained throughout the year. For the hedges, have them regularly trimmed to keep them in great shape. A bushy hedge is a health hazard and also a turn off.
Choose a mixture of flower species for your garden to enjoy the beauty of their colors throughout the seasons. To complete your landscaping, trees around the compound will be ideal. They will keep the compound cool and also add an aesthetic finish to your home.
7. UPGRADE YOUR KITCHEN
The kitchen area is an important aspect of your home. Having a congested and dark kitchen will be a fertile ground for brooding roaches and all manner of insects. Having a spacious and hygienic kitchen is a dream of every homeowner. To achieve the best results when renovating your kitchen, work with the following ideas:
Changing the type of appliances in your kitchen can instantly transform the overall look. Get rid of old looking and energy consuming appliances and replace them with stainless steel. When shopping for these appliances, check out star rated ones. They will help you conserve energy and can slash your energy consumption.
Change the appearance of your kitchen by selecting bright colors. Shades of white will give you amazing results. It will also be easy to keep your kitchen spotless clean.
Sinks. Invest in big sinks to make cleaning efficient and easy. To make it even better, include cold and hot water systems in your sink. This will make it easy for you to wash greasy pans and dishes.
Counters. Make it easy to work in your kitchen by installing working counters. You can adjust the design of the kitchen to accommodate more counters. For the counter tops, you can either use marble or granite. A combination of both can also be used to achieve a distinctive finish. Expansive kitchen counters make it easy to prepare meals and work more efficiently.
8. UPGRADE THE MASTER BEDROOM
The master bedroom is usually the largest room in your home. It defines your taste and creates a personal appeal. To make it more inviting and cozier you can work with the following remodeling ideas.
Your bed is among the biggest pieces of furniture in this room and it is the focal point of the room. It is also the most important piece of furniture here since it serves as your resting place during the night. To add an appeal to your master bedroom, choose a king-size bed and go for quality material. Ensure it is strong enough to give you a comfortable rest.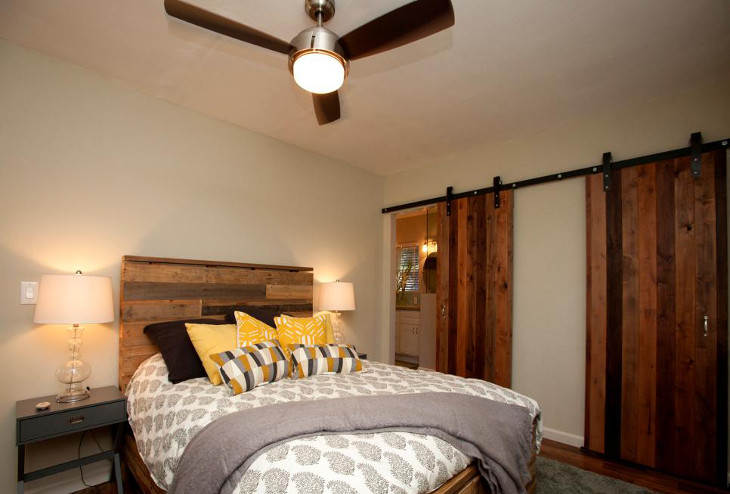 For a great look, you can choose mahogany color schemes or shades of light brown. This will create a warm effect in your bedroom. Apart from the bed, you can consider adding other pieces of furniture. You can add a beautiful couch where you can enjoy your glass of wine before going to bed. A table will also be a great idea.
However, ensure you do not clutter the bedroom with too much furniture. This will override the very reason for the furniture. Keep it simple and elegant.
If you find it difficult to keep your clothes and shoes organized, a walk in closet is all you need. It helps you stay organized and adds class to your master bedroom. It also adds value to your home and will increase return on investment should you decide to sell it.
Color has the power to instantly change the overall outlook of your bedroom. If you have had this dull grey or plain white for centuries, it's time to get creative and change the outlook of your master bedroom. If you are not sure about the color to choose, talk to a designer about this.
They will help you choose what's best for you. However, if you do not wish to involve a designer, you can play around with bold warm colors such as shades of pink and fuchsia.
The choice of bedding will complement the bed and the entire outlook of your bedroom. Go for colors and patterns that reflect warmth and your personality. You don't have to strictly stick on a single theme.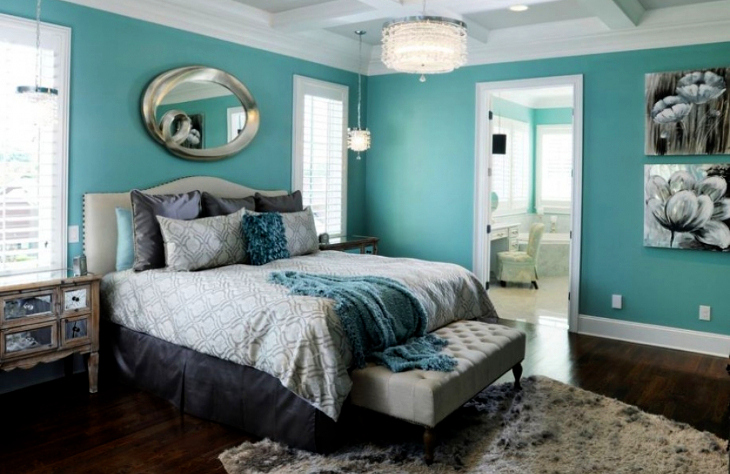 A mixture of warm and contrasting colors will add elegance and beauty. Also, ensure you have a number of them to change regularly to attain a hygienic environment in your bedroom.
9. THE BATHROOMS
The bathrooms are equally important parts of your home. As part of remodeling your manufactured mobile home you can consider adding an extra bathroom or improving on what you already have. For great results on renovating your bathroom, you can work with the following ideas;
Bathtubs. Switch from the traditional showers and make your home cozy by adding a bathtub to your bathrooms. The idea of soaking yourself in a warm soapy bathtub is inviting and relaxes your body. Talk to your service provider to guide you on the best bathtubs for your home. If your current mobile home has a toilet and bathroom all in one space, consider separating them by adding more space.
Lighting. Improve the status of your home by improving the lighting of the bathroom. Work with a combination of lighting to achieve a beautiful effect for your bathroom. You can go for intense lighting on the mirrors and less intense lights for the rest of the bathroom area.
Mirrors. Incorporate classy mirrors in your bath area. Shift from the traditional rectangular and square types of mirrors and go for more dynamic shapes. You can shop online for different types of mirrors that can be used in the bath area. This will create an aesthetic value for your bathe area.
Sinks. If your current mobile home does not have a sink, incorporating one in your remodeling will turn it around. If you already have sinks in your bathroom, consider improving them. To achieve great results, you can work with the trendy sinks that come in different shapes and designs. These include counter top sinks and oval shaped types of sinks.
10. THE LIVING AREA
This serves as the entry point of your house and is what greets the people coming to your house. Remodeling it tastefully will create a great impression and add a personal statement. To get it right with the living area, work with the following remodeling ideas:
The outlook of your living room can take a different look if you change the furniture. If the current furniture is old and dilapidated, no matter what remodeling is done, the look will still remain old and boring. Start by working out a theme that you wish to achieve for the living room.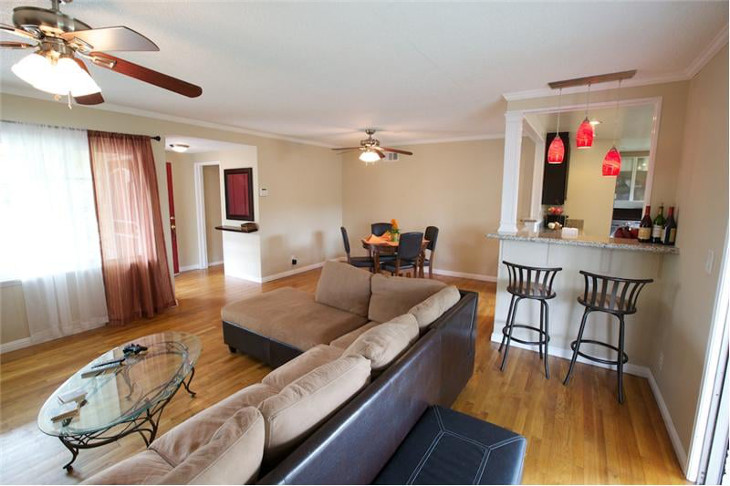 Get furniture that is trendy and unique for a splendid finish. For your seat covers you can incorporate different patterns and colors for a warm and inviting look. Ensure you do not add clutter when adding furniture.
For amazing lighting, choose chandeliers to add aesthetic value. Also, consider adding different types of lighting on the walls to help illuminate the living area. When choosing your lighting, always remember to go for energy saving bulbs to help you save on energy consumption.
Carefully select rugs and curtains that complement the living area. Good choice of quality rugs will create a warm effect to your entire living area. Your choice of curtains should complement the living area and create a personal statement. When choosing the colors and patterns for your curtains, ensure they are in sync with the rest of the room and achieve the desired effect.
FINAL THOUGHTS
To ensure you get it right in the entire process, engage the right contractor to carry out the job. Research on the best contractors in your locality and check out ratings from their websites. You can also talk to friends and family to recommend you professional contractors.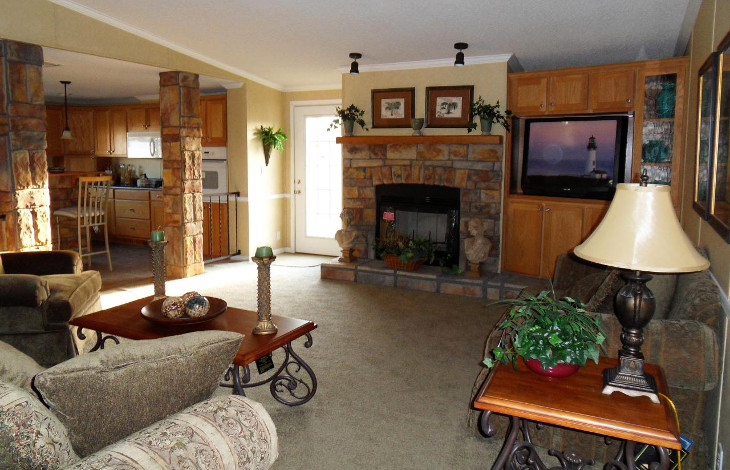 So what are you waiting for? Get down to business and start your journey to turning your dull old mobile house into a beautiful and cozy home.