Appliance Maintenance Checklist
Appliance Maintenance Checklist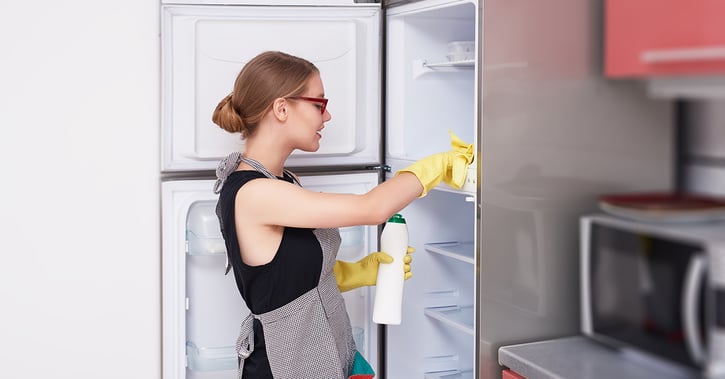 Proper routine maintenance is critical to extending the life of your home appliances. Taking just a few minutes here and there to clean and maintain common household appliances can add years to their lifespan.
Freshen the fridge. Spills and expired food can leave the refrigerator sticky and smelly. Wipe it out regularly and discard old or expired items. Wash the door seals with warm soapy water and consider adding some petroleum jelly to keep the seals working longer. Ice/water dispensers, drip trays, and ice buckets need to be cleaned periodically, and the water filter should be replaced twice a year.
Maintain the washer. Consider leaving the washing machine door open after doing a load of laundry to promote air circulation and help prevent mold and mildew from accumulating. Be sure not to overload the washer with too many clothes or bulky bedding in one load—it can break essential components. Also, check the bellow (the rubber gasket on the door) periodically to ensure it is clean and functioning properly.
Don't forget the dryer. Be sure to clean the exhaust vent at least once a year and clean the lint filter with each load to optimize your dryer's power. Forgetting to maintain your dryer can result in a fire, so consider setting a reminder on your phone to help you stay on top of it.