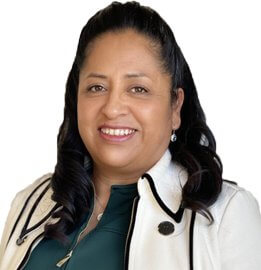 Apolonia Soriano-Juarez
Bilingual Training and Development Specialist | Listing and Sales Professional
All I can say is Apolonia did a super good job selling my mobile home and the staff member at White Knight was exceptional.
Alexander B.
This is the second time we have used Apolonia for our real estate transaction. She remains very professional, efficient, and upfront. She responds to all the e-mails in a reasonable amount of time and answers your questions and addresses your concerns in a very cautious manner. I would recommend her to others.
Kenneth H.
Apolonia is an excellent professional person, always on time. Ready to answer questions and always with the best attitude to serve me. I enjoyed having her as our representative to get right and accurate service. I had the best experience with her. Thank you!
Angel A.
Apple worked hard, provided good advice, handled a somewhat fickle buyer, and kept in constant communication with us during the process. Great job!
Bryan W.
This was a great experience. Apolonia was wonderful to work with. She is professional, knowledgeable and efficient.
Doreen A.
Apolonia treated me with respect and she was always there to guide me when I needed orientation. I am thankful with all you for helping me find my home. Apolonia did all she could to finalize the deal until the end with respect and knowledge. She has enough experience to reach the goals of her clients and is also very polite.
Olga F.
Apolonia was a very good agent that represented the sale of our fathers home. She was polite and organized.
Steve R.
Apple is wonderful, professional, pleasing, happy attitude. Always available for questions and gets the answers and solutions asap. She doesn't waste time and you'll be happy to meet her; she is a pleasure. Thanks Apple! :)
James C.
Apolonia explained everything in a way that was easy to understand; from the making of the offer to working with the mortgage broker, and working with the management of the trailer parks. Its a sellers market so it wasn't easy, but we stayed at it, and I am very satisfied with the home I was able to purchase. I would would highly recommend Apolonia and White knight. They were very professional and reliable.
Marc R.
From my initial phone call to Apolonia, requesting a tour of #42 at Donner Springs Mobile Home Park on Tuesday, January 11th – to the closing on February 10th, she was very professional, helpful, and oh so cheerful. Since modular living was new for me, she was always there to answer my MANY questions. To write up my offer on January 11th, the counters, and the many addendums that followed. The whole process flowed so smoothly. Apolonia was an absolute pleasure to work with. I would highly recommend Apolonia Soriano-Juarez and the whole staff of White Knight Homes of Nevada to anyone and everyone looking for a modular home. Thank you!
Charlene H.
Thank you for all the help in selling my home!
Joseph D.
Apolonia is a very good agent. She was very helpful with the move to our new place. Would recommend her to everyone.
Marilyn M.
I wanted to take the time to write this letter of appreciation for your outstanding salesperson Apolonia. She went above and beyond her duties as an agent. She is highly knowledgeable and professional and expedient in getting the job done! She went out of her way to help me get the documents signed and processed for the property I thought. She always answered my calls and never made me wait. She is exceptional and very calm, cool, and collected in all her actions. She is the BEST agent I have ever dealt with. I hope she will be rewarded for her outstanding qualities and abilities! Sincerely,
Debra K.
I have worked with many agents throughout the years and I rate Apolonia as one of the best. She is very professional and knowledgeable about her business. She did an excellent job representing both the buyer and seller. She was very patient throughout the entire process. I highly recommend her, and would not hesitate using her again for future transactions!
Judith H.
I am grateful for Apolonia because she made it easier on the whole process. Thank you so much!
Ana Lilia S.
Apolonia is fantastic! We called the office to look at a property and were fortunate and blessed to have gotten Apolonia. She is professional, friendly, and knowledgeable. She was a great help in us buying our house and instrumental in steering us to Wellington Estates. We are very grateful. She is an agent in a White Knight's crown.
Cecilia W.
Apolonia, thank you for the excellent service you provided to our family. You were detailed and explained the process and brought us comfort and satisfaction.
Lorena C.
Apolonia was very helpful, nice, and easy to work with. She helped me with any questions I had. Thank you with all your help Apolonia.
Denise W.
Apolonia was very personable, gave us good advice, and input into the housing market. She kept us informed regarding interest, showings, and progress.
Diana H.
Apolonia was very helpful. Good job!
Charles A.
Apolonia worked very hard, she was always there to keep me calm. It took many months but she never gave up. Now I have my forever home because of her dedication to me.
Shirley Y.
Apolonia was very professional, knowledgeable, and efficient! She was also very courteous and personable! If we had any questions that she couldn't answer, she would find out everything right away. She would always return our calls and texts immediately! We would definitely use Apolonia's services again if ever needed and would refer her to any of our family and friends!
Valerie R.
Apolonia went beyond the call of duty.
Warren P.
Apolonia did a great job helping us find what we were looking for.
Aaron D.
Apolonia was very personable and professional & accommodating. Apolonia showed me several mobile homes, she was always cheerful and knowledgeable. Thank you Ms. A for a smooth transition and process!
Karen C.
Apolonia, great long distance service. Prompt phone calls and stood in for me when I couldn't be in Reno.
Shirley Y.
Apolonia's an excellent agent.
Gary H.
Apolonia is an excellent agent with buying and when selling due to health issues. Always urgent, Ms Juarez kept us informed and returned messages and phone calls promptly. She was proactive for us in the necessary sale. She made us feel special and a full part of the process. We highly recommend Apolonia for her expertise in Reno realty matter and her professionalism therein. This is especially true since she had to work long distance to another about and during my nationwide travels sometimes out of touch.
Peter B.
Apolonia was very efficient and treated me with the highest standards as a White Knight agent. She handled my purchase of my mobile home very professionally. I highly recommend to White Knight Realty in the years to come.
Gary H.
Apolonia is a fantastic agent! She is the only one I would use/recommend! Thank you Apolonia for a great transaction!
Richard D.
Apolonia is a very attentive agent that helped us through the entire process. She always answered her phone when we had questions. We truly appreciate all her assistance.
Cristina R.
Hi my name is Apolonia and I moved from Tijuana, Mexico to Los Angeles in 1994. I went to school to learn ESL (English as a second language), graduated, and started to prepare myself for a better life. Soon after, life took me to Susanville to help take care of my family where I worked at a ranch planting strawberries, but I felt that it wasn't for me. In 1997 I moved to Reno and started to work for Wendy's. With my compassion for people and my enjoyment of working with the public I worked there for 18 years as an Assistant Manager, giving the best customer service possible. Having been there for so many years it was hard for me to leave but I was ready for a new challenge! I love spending time with my family, helping my friends with English translations, doing activities outdoors, and of course I love people. Now, I studied and prepared myself to assist sellers in starting a new chapter in their lives or buyers find their dream home in my community giving the best service!
Hola, mi nombre es Apolonia y me mudé de Tijuana México a Los Ángeles en 1994. Fui a la escuela para aprender ESL (inglés como segundo idioma), me gradué y comencé a prepararme para una vida mejor. Poco después, la vida me llevó a Susanville para ayudar a cuidar a mi familia donde trabajaba en un rancho plantando fresas, pero sentí que no era para mí. En 1997 me mudé a Reno y comencé a trabajar para Wendy's. Con mi compasión por las personas y mi placer de trabajar con el público, trabajé allí durante 18 años como Subgerente, brindando el mejor servicio al cliente posible. Después de haber estado allí durante tantos años, fue difícil para mí irme, ¡pero estaba lista para un nuevo desafío! Me encanta pasar tiempo con mi familia, ayudar a mis amigos con las traducciones al inglés, hacer actividades al aire libre y, por supuesto, me encanta la gente. ¡Ahora, estudié y me preparé para ayudar a los vendedores a comenzar un nuevo capítulo en sus vidas o a los compradores a encontrar la casa de sus sueños en mi comunidad brindando el mejor servicio!
Call Apolonia today!
Languages I Speak
Areas I Serve
Reno
Sparks
North Valleys
Sun Valley
Silver Springs
South Reno
Apolonia's Active Listings
Apolonia's Sold Listings
7900 N Virginia St #44
$95K • 3 Beds • 2 Baths
4465 Boca Way #108
$130K • 3 Beds • 2 Baths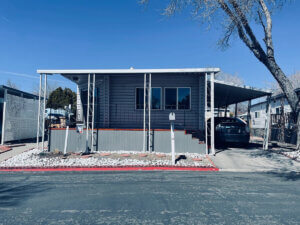 2301 Oddie Blvd #124
$78K • 2 Beds • 2 Baths
13 Chianti Way
$119K • 3 Beds • 2 Baths
150 Heritage Dr
$155K • 3 Beds • 2 Baths
7440 W 4th St #25
$140K • 3 Beds • 2 Baths
5590 Leon Dr #2
$80K • 2 Beds • 2 Baths
17650 S Reno Park Blvd #16
$99K • 3 Beds • 2 Baths
675 Parlanti Ln #47
$119K • 2 Beds • 2 Baths
3797 Nina Ave
$65K • 3 Beds • 2 Baths
177 Poppy Ln
$35K • 2 Beds • 1 Bath
4465 Boca Way #118
$110K • 2 Beds • 2 Baths
38 N Chardonnay St
$99K • 4 Beds • 2 Baths
675 Parlanti Ln #102
$119K • 2 Beds • 2 Baths
25 Colombard Way
$100K • 3 Beds • 2 Baths
4465 Boca Way #129
$134K • 3 Beds • 2 Baths
30 Gamay Lane
$130K • 3 Beds • 2 Baths
23 Colombard Way
$120K • 3 Beds • 2 Baths
17650 S Reno Park Blvd #68
$105K • 3 Beds • 2 Baths
2301 Oddie Blvd #46
$49K • 1 Bed • 1 Bath
4465 Boca Way #41
$215K • 3 Beds • 2 Baths
2765 Wrondel Way #11
$75K • 2 Beds • 1 Bath
3795 June Ave
$80K • 3 Beds • 1 ½ Baths
5051 N Virginia St #13
$62K • 2 Beds • 1 Bath
4465 Boca Way #120
$160K • 3 Beds • 2 Baths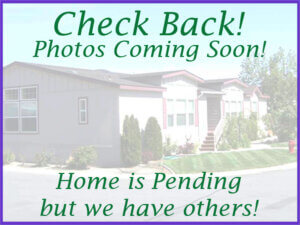 95 Cabernet Pkwy
$145K • 3 Beds • 2 Baths
5590 Leon Dr #28
$70K • 2 Beds • 2 Baths
204 Luxury Lane
$95K • 2 Beds • 2 Baths
6 Cabernet Pkwy
$80K • 3 Beds • 2 Baths
5216 Sun Valley Blvd
$150K • 3 Beds • 3 Baths
5222 Sun Valley Dr
$115K • 3 Beds • 2 Baths
1135 E Moana Ln #9
$45K • 2 Beds • 1 Bath
3814 Joy Ln
$65K • 2 Beds • 2 Baths
3811 Bettie Ave
$105K • 2 Beds • 2 Baths
25 Violet Ct
$70K • 4 Beds • 2 Baths
675 Parlanti Ln #22
$152K • 2 Beds • 2 Baths
675 Parlanti Ln #47
$95K • 2 Beds • 2 Baths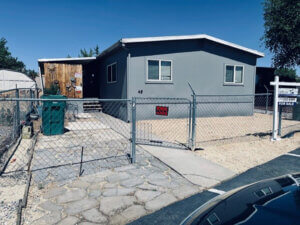 48 Iris Ct
$86K • 3 Beds • 2 Baths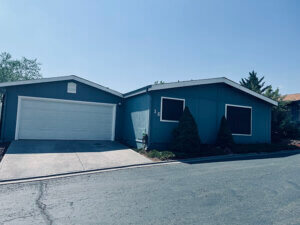 36 Chianti Way
$154K • 3 Beds • 2 Baths
117 Lilac Ln
$38K • 2 Beds • 2 Baths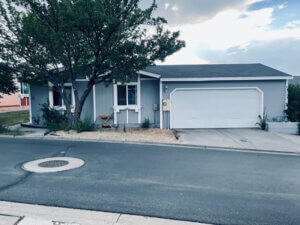 15 Carrington Way
$105K • 3 Beds • 2 Baths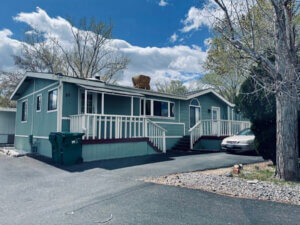 6550 Pyramid Way #50
$95K • 3 Beds • 2 Baths
3784 Shirley Ave
$45K • 2 Beds • 2 Baths
81 Cabernet Pkwy
$95K • 3 Beds • 2 Baths
102 Lilac Ln
$65K • 2 Beds • 2 Baths
11 Chianti Way
$79K • 2 Beds • 2 Baths
2301 Oddie Blvd #46
$35K • 1 Bed • 1 Bath
5510 Highline
$80K • 2 Beds • 2 Baths
170 Koontz Ln #179
$48K • 2 Beds • 1 Bath
3250 Airport Rd #9
$55K • 2 Beds • 2 Baths