Cindy Miller
Listing & Sales Professional
She was absolutely the best! I will use her for any needs going forward.
Danielle A.
Cindy was absolutely fantastic! She was super responsive and readily available for questions during our buying process. She has excellent people skills and worked hard to coordinate many issues that came up amongst the seller. the park, and us. We appreciate Cindy very much! And would gladly recommend her to others!
Paulette S.
Cindy did a great job. Very friendly and easy to discuss matter with. Always returned calls promptly. Made everything so easy. I never worried about anything. Tiffany at White Knight was also awesome. Thank you Cindy Miller!
David W.
Hi my name is Cindy Miller. I've lived in Northern Nevada since I was a small child. I currently reside in Carson City with my husband and chocolate lab "Buddy." I have 3 grown children, so we are empty nesters. I'm retired from the State of Nevada after 28 years and I'm now embarking on my new career of helping people buy and sell homes. In my spare time I enjoy camping and riding our Polaris RZR side by side with my husband, Buddy, and friends.
I look forward to meeting you and being able to assist you in any way that I can!
Call Cindy today!
Languages I Speak
Areas I Serve
Carson City
Dayton
Mound House
Cindy's Sold Listings
200 James Ct #63
$60K • 2 Beds • 1 Bath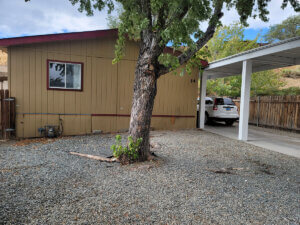 200 James Ct #14
$88K • 3 Beds • 2 Baths
29 Royal Dr
$69K • 3 Beds • 2 Baths
52 Royal Dr
$35K • 2 Beds • 2 Baths
216 Gold Hill
$95K • 2 Beds • 2 Baths
3400 Hwy 50 E #69
$149K • 3 Beds • 2 Baths
1716 Armagnea
$125K • 2 Beds • 2 Baths
2109 Bordeaux St
$115K • 3 Beds • 2 Baths