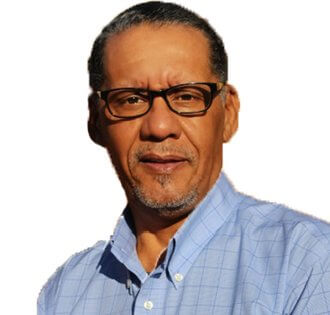 Wayne Carter
Listing & Sales Professional
Wayne has done an outstanding job in helping me find my new homes. He was very responsive to any requests I had no matter the hour or day. It has been a real pleasure working with him. All of my dealings with White Knight have been very pleasant. Great people!
Nancy R.
As a first time homebuyer Wayne was courteous and went through the process of buying a home thoroughly. If I was to move again I would use and recommend Wayne!
Lynn D.
Great agent, patient and kind with his time and suggestions! He walked me through the process, step by step. I would call him a "friend" in the business! I would recommend other buyers to work with him! Thank him again!
Margaret S.
Wayne, was beyond exceptional through the entire process. He kept in touch regularly and was always available. I felt like a personal friend was handling the transaction. Todd was always friendly and accessible as well. Tiffany also was always wonderful whenever I called. You couldn't find a better team than this. They treat you like family and are very knowledgeable and professional. I have only the highest praise!
Kim K.
My name is Wayne Carter. I am a native of New Orleans LA, lived in Los Angeles, CA for most of my life, and I presently reside in Reno, NV with my wife of 41 years and our 5 children. I enjoy baseball and spend my leisure time umpiring High School and Collegiate Baseball games. I find passion in real estate and find my greatest pleasure in helping others find their dream homes while providing a dream experience.
Call Wayne today!
Languages I Speak
Areas I Serve
Reno
Sparks
North Valleys
Silver Springs
Carson City
Yerington
Mound House
South Tahoe
Dayton
Sun Valley
Wayne's Sold Listings
7440 W 4th St #73
$147K • 3 Beds • 2 Baths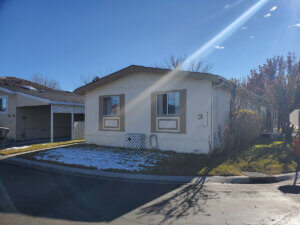 2007 Bordeaux St
$70K • 3 Beds • 2 Baths
5330 Chocolate Dr
$125K • 3 Beds • 2 Baths
3002 Wrondel Way #11
$65K • 1 Bed • 1 Bath
380 E. 7th Ave
$70K • 2 Beds • 2 Baths
7950 Yorkshire Dr #5
$120K • 3 Beds • 2 Baths
675 Parlanti Ln #115
$119K • 2 Beds • 2 Baths
16 Lampshire Dr
$180K • 3 Beds • 2 Baths
1485 W 4th St #15
$85K • 2 Beds • 1 Bath
170 Koontz Lane #141
$50K • 2 Beds • 1 Bath
21 Semillon Ct
$100K • 2 Beds • 2 Baths
20 Semillon
$150K • 3 Beds • 2 Baths
4175 W 4th St #49
$45K • 2 Beds • 1 Bath
3795 Nina Ave.
$80K • 3 Beds • 2 Baths
600 Sutcliffe Loop Rd #26
$28K • 2 Beds • 2 Baths
25 Branbury Way
$110K • 2 Beds • 2 Baths
7900 N Virginia St #207
$70K • 3 Beds • 2 Baths
12 Lampshire Dr
$95K • 1 Bed • 1 Bath
675 Parlanti Ln #35
$160K • 2 Beds • 2 Baths
17650 S Reno Blvd #36
$154K • 4 Beds • 2 Baths
4175 W 4th St #38
$70K • 2 Beds • 1 Bath
5005 Paul St
$115K • 3 Beds • 2 Baths